Juan L. Pimentel, MD, FACP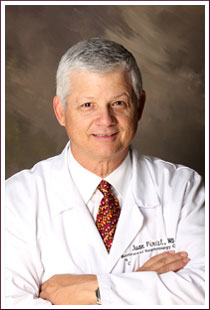 Juan L. Pimentel, MD was born in Boston, Massachusetts and later returned to Ecuador with his family. He received his Medical Degree from The Universidad Catolica in Guayaquil, Ecuador in 1985. He completed his residency in Internal Medicine at Emory University in 1990 and his fellowship in Nephrology at Emory University in 1993.
Dr. Pimentel joined Northwest Nephrology Clinic in 1997 and is board certified in internal medicine and nephrology. He is a member of The Renal Physicians Association, American Society of Nephrology, The International Society of Nephrology and a Fellow of the American College of Physicians. He was voted one of Atlanta's Top Doc by his peers in 2012, 2013, 2014 and 2015.
Dr. Pimentel enjoys tennis and golf. He resides in Atlanta with his wife. He has three daughters.